Lehman College Named a Top Producing Institution of Gilman Scholars
Wednesday, April 18, 2018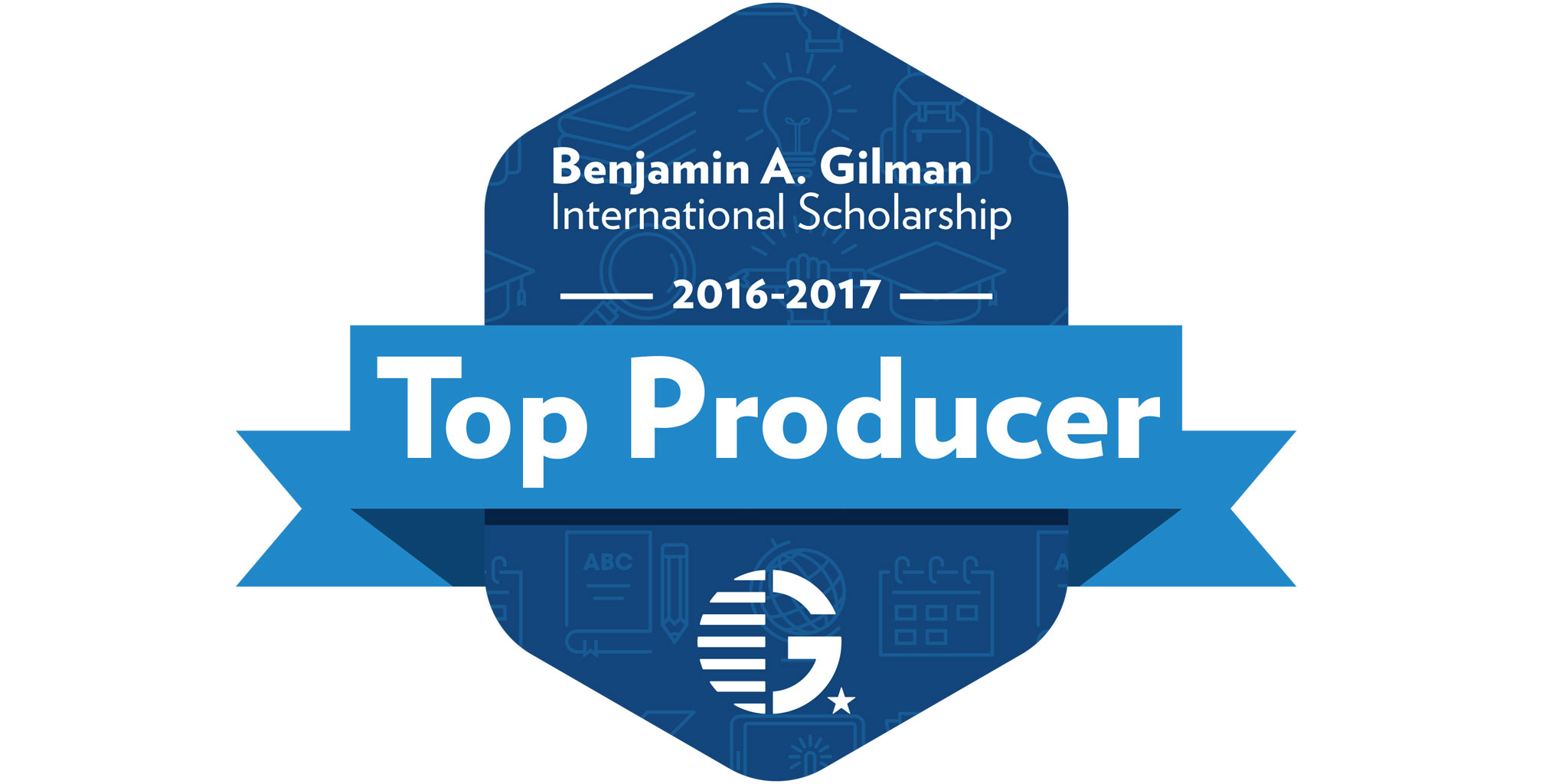 Lehman College Named a Top Producing Institution of Gilman Scholars
Bronx, NY—Lehman College was named as one of the top colleges in the nation for producing Benjamin A. Gilman International Scholarship winners, the U.S. Department of State announced. Lehman was tied for fourth among medium-sized colleges and universities, defined as having between 5,000 and 15,000 undergraduate students, with 13 Gilman winners in the academic year of 2016-17. The other schools with the same number of winners as Lehman included American University, SUNY New Paltz, The New School, and the University of New Hampshire.
Lehman College was one of three CUNY schools on the list, which was compiled by the department's Bureau of Educational and Cultural Affairs in collaboration with the Institute of International Education. Lehman has been recognized for its success in making international study and internships more accessible and inclusive for American students of all backgrounds through the Gilman program.

"We have spent the last two years developing and refining a strategic plan for campus internationalization," said Dr. Harriet Fayne, interim provost and senior vice president for academic affairs. "Educating students about opportunities to study, conduct research or intern abroad is a key component of our strategic plan and one that supports the mission of the College and the expectation that Lehman graduates will be able to meet the challenges of a 21st century global economy and society. The Gilman Scholarship Program provides our students with opportunities that may otherwise be unavailable to them. As a result, we recruit relentlessly and provide our students with multiple layers of support, individually and in groups, to obtain Gilman scholarships. We are thrilled by the distinction and we are most proud of our students."
"This scholarship enabled me to expand the scope of my professional career and consider working in China," explained Mairin Cahill, a Lehman College graudate and Gilman-winner. "I was inspired by the systems of healthcare delivery in China and was inspired to work on developing the healthcare system in the United States during my career. I see great potential for collaboration with Chinese health policymakers and their counterparts in the United States and making our system of care more equitable."
The Benjamin A. Gilman International Scholarship Program, with the support of the U.S. Congress, is reshaping study abroad to make it more accessible and inclusive for American students. The Gilman Program broadens the U.S. student population that studies and interns abroad by providing scholarships to outstanding undergraduates who, due to financial constraints, might not otherwise participate. Since the program's establishment in 2001, over 1,300 U.S. institutions have sent more than 25,000 Gilman scholars to 145 countries around the globe.
About Lehman College: The City University of New York's only four-year college in the Bronx, serving the borough and surrounding region as an intellectual, economic, and cultural center. Lehman provides undergraduate and graduate studies in the liberal arts and sciences and professional education within a dynamic research environment. With a diverse student body of more than 13,000, Lehman offers more than 90 undergraduate and graduate programs. Ranked as having the fourth highest mobility rate in the nation by the National Bureau of Economic Research and the Equality of Opportunity Project, Lehman is a proud catalyst for economic and social mobility for its students, almost half of whom are first generation college students.