Lehman Alum Andrea Stewart-Cousins Makes History as Senate Leader
Friday, November 16, 2018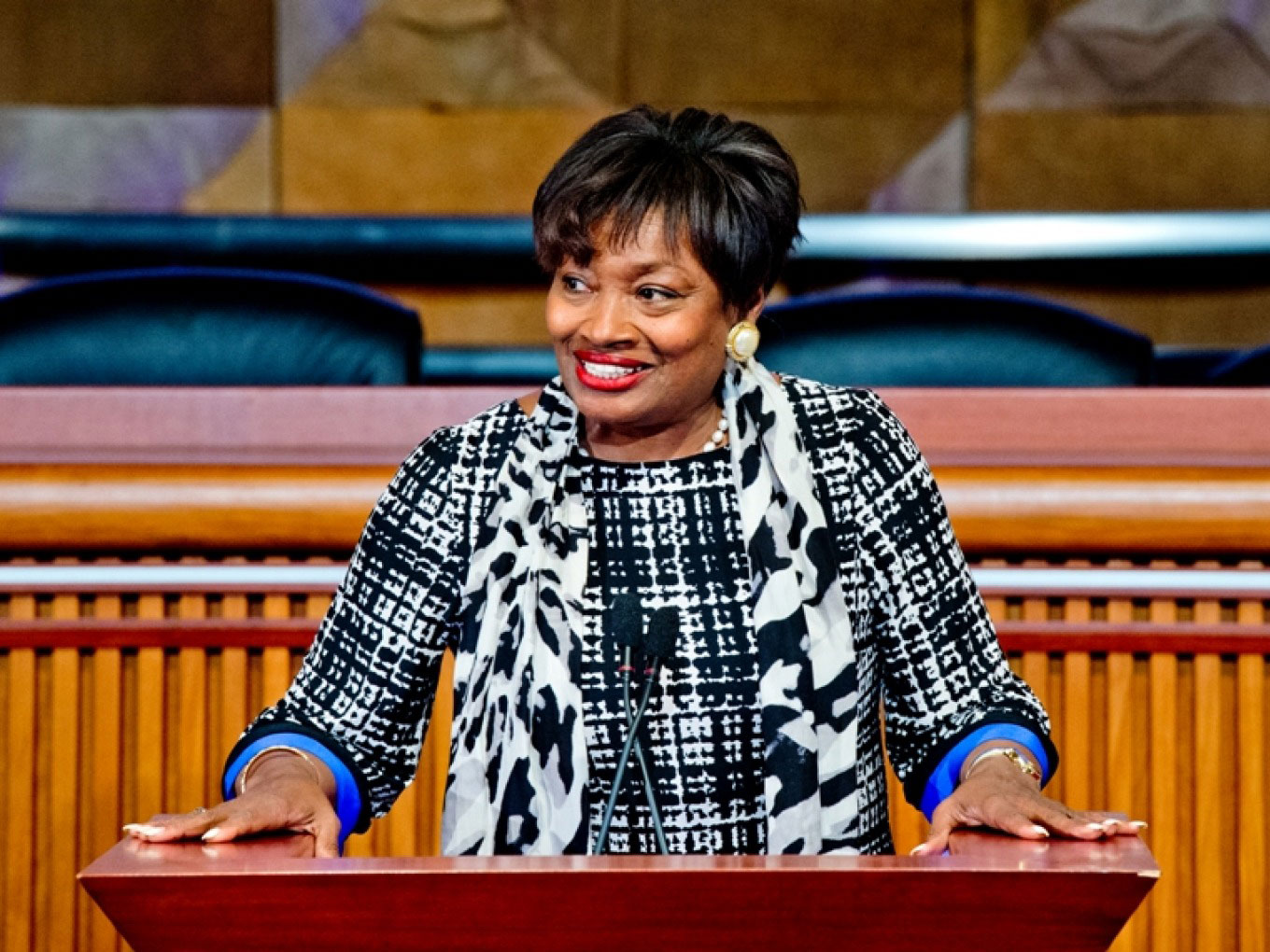 Photo of Lehman College Alumni and US Senate Leader Andrea Stewart-Cousins
Lehman alumna Andrea Stewart-Cousins, who has served in the New York State Senate for 12 years, is slated to become the Senate Majority leader in January. In doing so, she will make history as the first woman and the first African-American woman to hold this position.
"Senator Stewart-Cousins has devoted her career to protecting human rights and expanding access to education and health care. Her work has directly benefited the students, faculty, and staff of Lehman College through community-based legislation," said Lehman College President José Luis Cruz. "Simultaneously, her leadership in the New York State Senate serves as a model of what is possible for Lehman students and inspires us all to push ourselves further to help our communities."
Senator Stewart-Cousins received her Bachelor of Science Degree from Pace University and her teaching credentials in Business Education from Lehman College.
A resident of Yonkers, Senator Stewart-Cousins was first elected to state senate in 2006, representing Greenburgh and parts of White Plains, New Rochelle, Yonkers, and Scarsdale. In 2012 she became the first woman to lead a legislative conference in New York State, serving as Leader of the Senate Democratic Conference.