Lehman's Nursing Chair Takes Over as New AARP National Volunteer President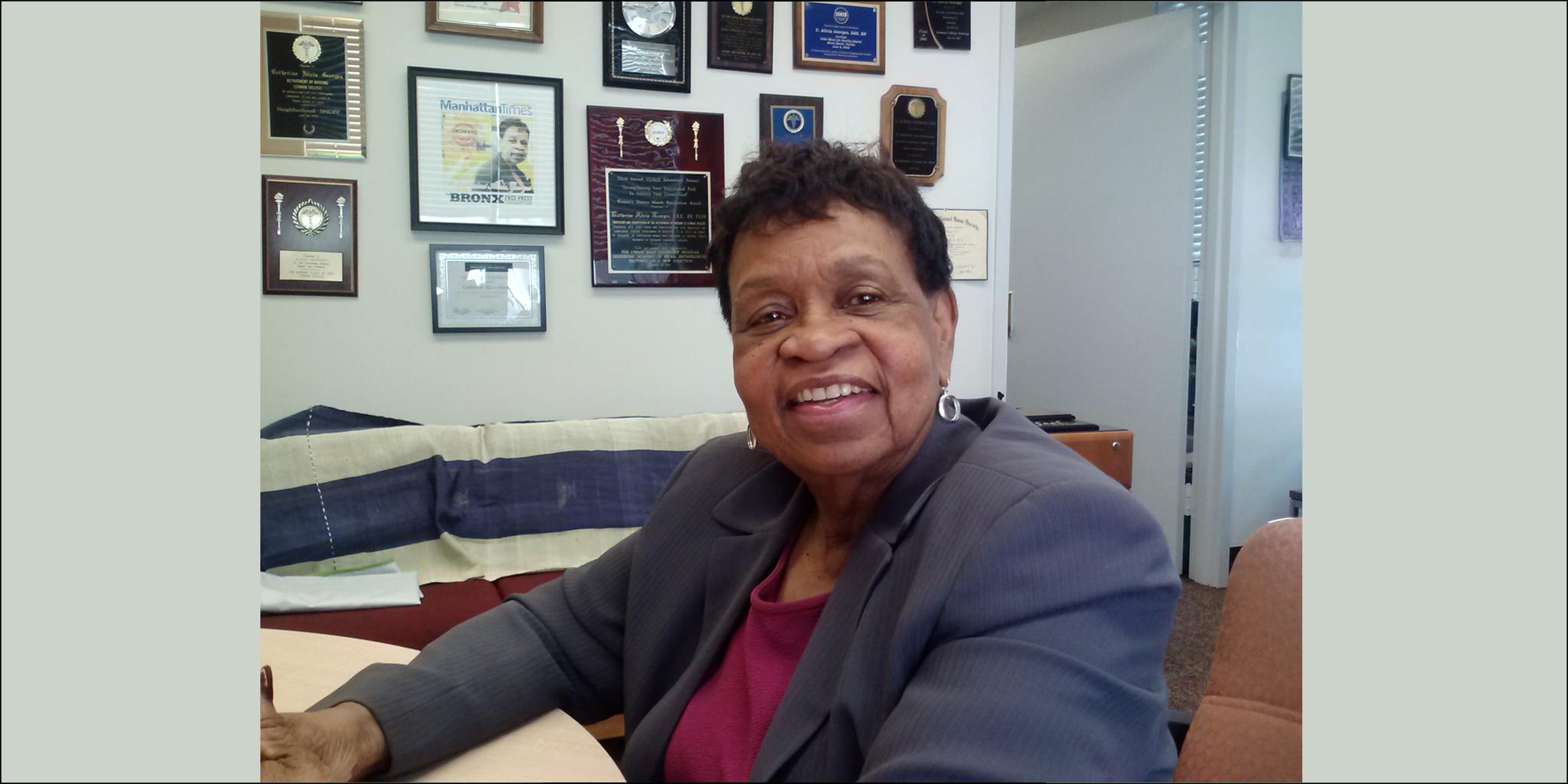 Dr. Georges is New AARP National Volunteer President
Dr. Georges is New AARP National Volunteer President REV July 11, 2018
AARP, the influential 38 million member non-profit organization that advocates for 50-plus adults and retirees, has a new National Volunteer President—and most days, she is right here on the Lehman College campus.
Dr. Catherine Alicia Georges, chair of Lehman College's Department of Nursing, recently began work in her new role at AARP (formerly American Association of Retired Persons), which includes serving as principal spokesperson for the organization and acting as a liaison between the Board of Directors and the membership. Elected for the position by the board two years ago, Dr. Georges will serve through 2020.
Dr. Georges has been helping to lead a joint AARP, AARP Foundation and Robert Wood Johnson Foundation initiative called The Future of Nursing: Campaign for Action since it began in 2010, the year she joined the AARP board. The initiative promotes leadership, better education and diversity in the nursing profession to deal with the increased demand for safe, high-quality health care.
"People are living longer—and we want them to lead their best lives possible," said Dr. Georges. "My task is continue promoting a culture of healthy and disciplined aging. We have to fight to ensure a decent quality of life that people deserve. Too many older adults are living in poverty and lacking proper nutrition and shelter. It is critically important that we maintain and build upon our national policies that protect those who need help the most."
A native of St. Thomas of the US Virgin Islands and a longtime Bronx resident, Dr. George has been teaching at Lehman College for 43 years. And even though her students today are children and grandchildren of some her former students at the college, she is not planning on saying goodbye to higher education quite yet.
"Retire? I still feel I have a lot to give," said Dr. Georges. "Work keeps my brain going, plus I feel a need to help foster the next generation of leaders in the nursing profession."