Three Lehman Students Win Prestigious Gilman Award to Study Abroad
Tuesday, December 12, 2017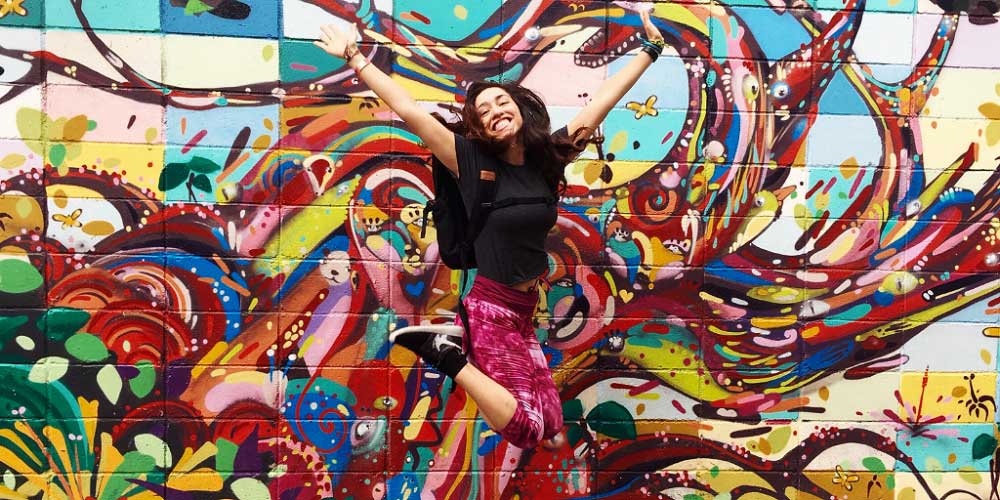 Three Lehman students were among the winners of the Benjamin A. Gilman International Scholarship for Spring 2018, it was announced last month. Lehman tied with Baruch College for the highest number of winners from a CUNY school. Each winner will receive up to $5,000 to pay for their studies abroad next year.
Lehman's Gilman winners are Sally Cabrera ('19), Saray Escoto ('20), and Lisa Dazzell ('19). They will attend programs in Japan, Morocco, and France respectively. "I am beyond thankful to be awarded the Gilman Scholarship," said Cabrera, who is an anthropology, biology, and chemistry triple major. "Coming from a low-income background and being a first-generation student, I never thought being able to study in Japan would be a possibility. I can't wait to have this experience, which I have being dreaming of since I was 13 years old."
The Benjamin A. Gilman International Scholarship is sponsored by the United States Department of State and has been administered by the Institute of International Education (IIE) since its inception in 2001.
In addition to the Gilman awards, six Lehmanites will receive the CUNY Chancellor's Global Scholarship for Studying Abroad, which grants up to $1,750 per semester to each recipient. The students will travel to Morocco, India, Japan, Spain, Australia, France, and Italy.
"Lehman students are resourceful, aware of opportunities, and committed to getting the most out of their time at the College. This extends to opportunities for study abroad," said Professor Teresita Levy, director of international programs and global partnerships. "In addition, students have the support of Sandra Cortez, our study abroad coordinator, and Alice Michelle Augustine in the Office of Prestigious Awards, who mentors students through each step in the process of identifying scholarships and applying for them. This personalized attention—together with the students' commitment to their education—is what makes us successful."