The Bronx Institute Wins Three New Grants for ENLACE Program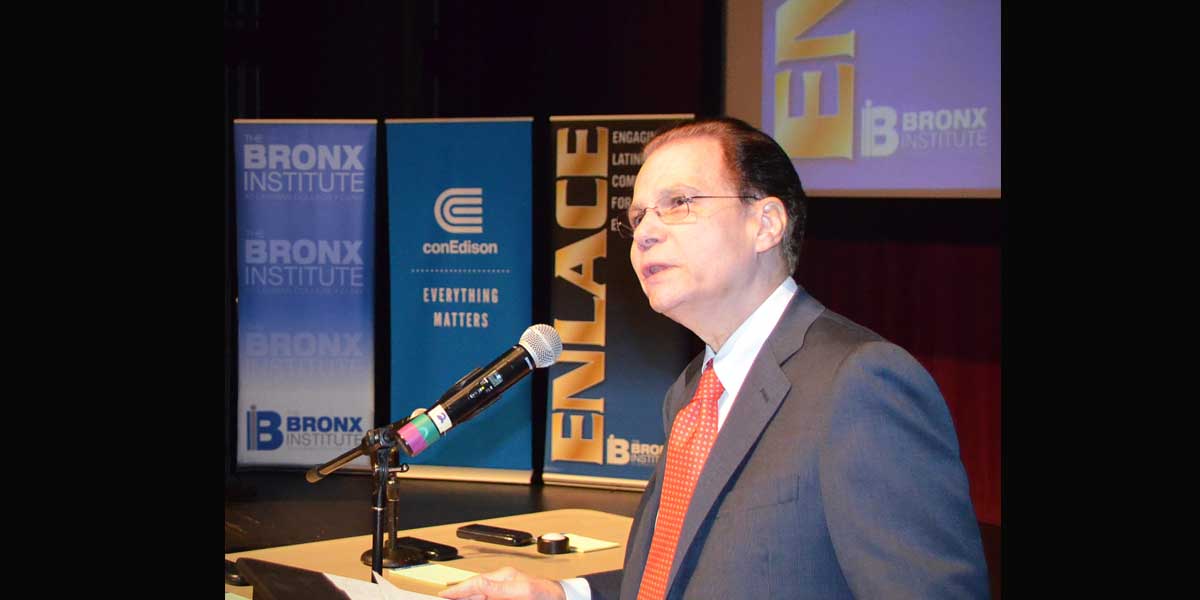 Prof. Herminio Martinez, Executive Director of The Bronx Institute
Prof. Herminio Martinez, Executive Director of The Bronx Institute at Lehman College
The ENLACE Latino Collegiate Society, a nationally recognized out-of-school academic enrichment program of The Bronx Institute at Lehman College, has been awarded three new grants for the 2017-2018 school year worth $115,000 in total: a $40,000 grant from The Shippy Foundation; a $25,000 grant from Con Edison; and a $50,000 grant from The Edwin Gould Foundation according to Institute Deputy Director Bruce Irushalmi. The funds will be used to recruit and support a cohort of highly-motivated Latino high school students from low-income families in the Bronx. The cohort will receive intensive academic instruction year-round, with a special emphasis on advanced mathematics and science.
"These grants from these three foundations will help us prepare a new cohort of young Latinos for success in some of the most competitive colleges in the country," said Professor Herminio Martinez, executive director of The Bronx Institute at Lehman College and a faculty member in the Department of Middle and High School Education. "We are very grateful for the generous support of these organizations over the years."
Established in 2001, ENLACE gives students the skills and experiences needed to increase chances of acceptance into specialized pre-college programs; to graduate from high school with honors and advanced New York State Regents High School diplomas; to prepare for and be accepted at academically prominent public and private universities; and to become leaders in high technology industries where Latinos are habitually underrepresented. Admission to ENLACE is selective. Applicants are chosen after an interview, a careful review of their academic record, teacher recommendations, and personal statement.