Surviving Sierra Leone's Blood Diamond Civil War: One Lehman Student Tells Harrowing Story in New Book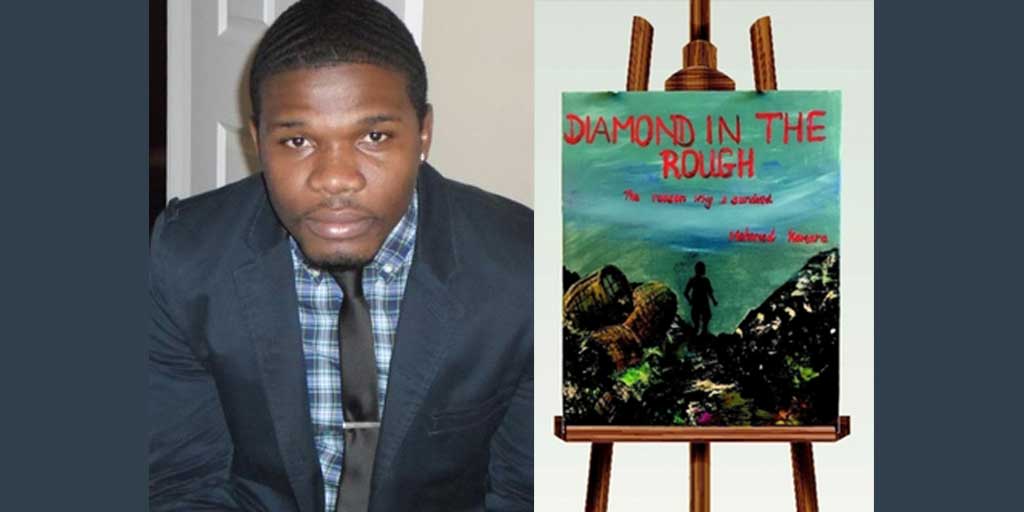 Lehman graduate student Mohamed Kamara, who was born in Sierra Leone's Mile 91 District, was six years old when the country's blood diamond civil war made its way to his village. He chronicles his ordeal in his new book, Diamond in the Rough: The Reason Why I Survived, which he self-published through Lulu.com.
Kamara, along with his mother and siblings, survived for two years by hiding in the woods and traveling from village to village. He describes how he was captured three times while out searching for food and water for his family. He experienced all the uncertainties that come with being displaced and witnessed horrific acts of violence. All the while Kamara wondered whether it would be better to join the rebels. Were it not for his mother's steady guidance, he might have.
He would eventually seek and be granted asylum in the United States. When he was eight, he and his sister came to live with his uncle in the Bronx. In 2010, he competed and won the New York Yankees' HOPE (Helping Others Persevere and Excel) competition, which included a partial scholarship to Johnson and Wales University, where he earned his bachelor's degree in international business.
During his sophomore year there, he launched Enlighten the Youth, a non-profit organization dedicated to supporting education efforts in Sierra Leone and other African countries. To date, the organization has funded the education of 2,000 children in Sierra Leone and has built a school in Ghana.
Kamara is pursuing his master's in school counseling at Lehman, and currently works as a parent coordinator at Bronx Leadership Academy High School.
"I came from a very hard country, but despite everything that I've been through I remain humble," says Kamara. "I believe that I survived so that I could tell my story and do everything that I can to help others."
Kamara's book was officially released in April 2017. It is available on Amazon, Barnes & Noble, and on his website: www.mohamedkamara.com.