President Cruz Joins the Presidents' Alliance on Higher Education and Immigration
Friday, December 15, 2017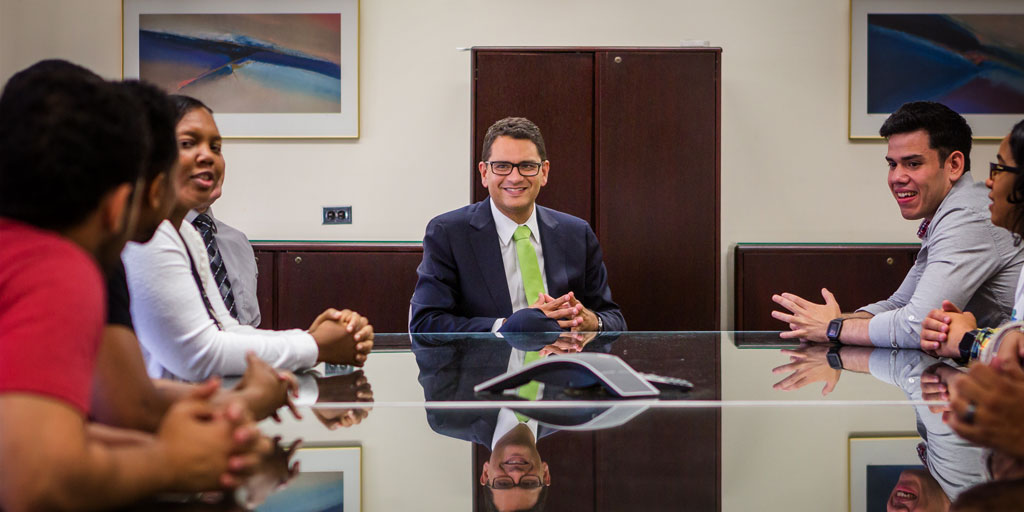 BRONX, N.Y.—Lehman College President José Luis Cruz joined two dozen distinguished American higher education leaders from public and private universities, liberal arts colleges, and community colleges, across the nation to launch the Presidents' Alliance on Higher Education and Immigration—a collective effort to improve how colleges and universities address immigration-related matters affecting their campuses.
Representing hundreds of thousands of students, faculty, and staff from institutions across the United States, the Alliance is dedicated to increasing public understanding of how immigration policies and practices affect students, campuses, and communities. The group will work in a unified manner to communicate the need for federal and state policies that create a welcoming environment for immigrant, undocumented, and international students.
"President Trump's imprudent decision to rescind DACA without having a permanent legislative solution in place for our Dreamers has galvanized institutions of higher education to collectively champion our nation's undocumented students and advocate for immigration policies on the national, state and, local levels that are humane, far-sighted, and fair," said President Cruz. "Through the Presidents' Alliance on Higher Education and Immigration, I look forward to working with my colleagues across the nation to develop and implement strategies that will result in immigration policies that support, rather than erode, opportunity in America."
Other members of the founding group of presidents include: Leon Botstein, Bard College; Sylvia Burwell, American University; Angel Cabrera, George Mason University; Nancy Cantor, Rutgers University-Newark; Michael Crow, Arizona State University; John J. DeGioia, Georgetown University; Christopher Eisgruber, Princeton University; Mark H. Erickson, Northampton Community College; Drew Faust, Harvard University; Paula Johnson, Wellesley College; Thomas LeBlanc, George Washington University; Diana Natalicio, University of Texas, El Paso; Eduardo Padrón, Miami Dade College; and Lee Pelton, Emerson College. The Alliance's Founding Statement, Steering Committee, Founding Presidents and Membership can be found at www.presidentsimmigrationalliance.org.