Open Auditions Announced for Lehman College's Spring Collaborative Musical
Wednesday, November 29, 2017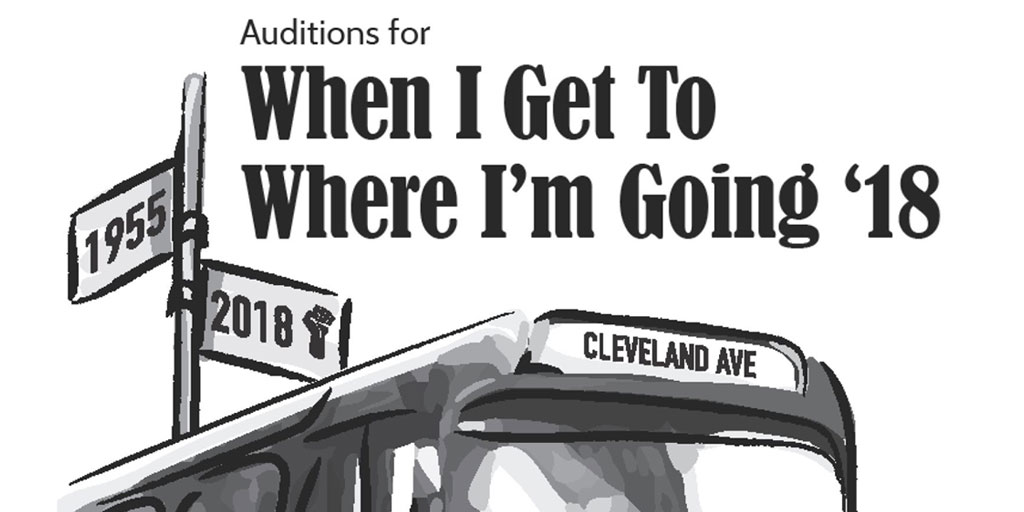 Open Auditions Announced for Lehman College's Spring Collaborative Musical
Open auditions have been announced for the upcoming spring production When I Get to Where I'm Going '18 planned by the Collaborative Musical Theatre Project at Lehman College, The City University of New York.
The When I Get to Where I'm Going '18 auditions for singers, actors, dancers and stage crew will take place by appointment on Wednesday, December 13 and Thursday, December, 14, 2017 from 4 to 8 p.m. in Room 306 of the Music Building of the Lehman College campus.
To make an appointment for an audition, please contact Dr. Penny Prince, assistant professor of music at Lehman College; her phone is (718) 9607796 and email is penny.price@lehman.cuny.edu.
Remarked Dr. Prince, who wrote both the original and updated scores of When I Get to Where I'm Going '18: "In the 1950's, America finally began to confront the evils of segregation and inequality. The bus boycott movement and the struggle to integrate schools were pivotal events in our history. Now, in a new century, we still grapple with injustice and racism. 'When will we learn?' is one of the themes of our spring original musical, When I Get To Where I'm Going '18, which will spotlight the 1950's juxtaposed with 2018. I've composed a score of more than nine songs, and the cast will collaborate on the script for this exciting new production. We seek singing actors, dancers, and crew who can commit to weekly rehearsals."
A production of When I Get to Where I'm Going was staged by the Collaborative Musical Theatre Project several years ago, but with social justice issues more pressing than ever in the past year. Dr. Prince said she began receiving requests to mount a new production of the musical. To do so, she has added some new plot lines and additional songs reflecting today's issues.