Noëlle Santos (B.A. '09; M.S. '12) Shares Her Entrepreneurial Vision with Students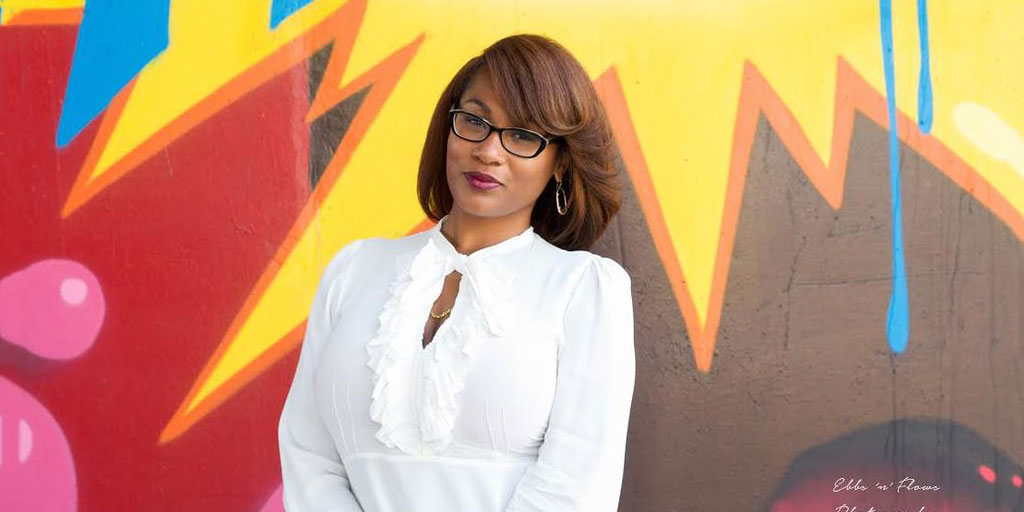 Noëlle Santos's years at Lehman read like a novel full of dramatic highs and lows. Living on her own since she was 16, she enrolled at the College for her undergraduate degree. Because she worked full-time in Manhattan, she would grab dinner ("a beef patty with cheese"), jump on the subway for an hour, sometimes more, and head to class until 10 p.m. Then back on the 4 train, a transfer to the D, and finally home for a few hours before getting up early for work the next day.
Understandably, the time-strapped Santos was not the best student. After being put on probation, she was eventually expelled based on her academic standing. One year into her time off, Santos appealed her expulsion. "I was crying, saying, 'I'll do whatever you need me to do. Please, please.' I got back in and got serious," she said. "And then I knocked it out." Santos, who was taking 18 credits some semesters to make up for lost time—while still working full-time—graduated in 2009 with a bachelor's degree in business/accounting. Along with the happily ever after ending, there's a sequel: Santos came back to Lehman for graduate school, obtaining a master's degree in human resource management in 2012.
Today, Santos will be on campus for a Women's History & Leadership in Business workshop hosted by the Herbert H. Lehman Center for Student Leadership Development.
But if her stories were turned into books, they would not be available for sale in the Bronx, where they happened. After the Barnes & Noble in the Baychester neighborhood shut down in December 2016, the borough of 1.4 million people and 10 colleges was without a public bookstore. Santos discovered this when she read—and signed—a petition to save the store. And learning about this real life literary injustice led her to add a new, quite unexpected, chapter to her life story: owner of The Lit Bar.
The Lit Bar is the name for the hybrid bookstore and wine bar that she will open by the end of 2017 in the South Bronx. Though it was an overnight realization that she should do it—went to bed thinking about the Barnes & Noble closing, woke up knowing The Lit Bar had to happen—Santos has spent the past two years working hard to make it a reality. This included submitting a business proposal that won $7,500 in the New York Public Library and Citi Foundation's NYStartUP! Business Plan Competition. Training with bookstore owners around the city to learn how to properly run one. And launching a crowd funding campaign, which had a goal of $80,000 that it surpassed while helping to garner national press for her initiative.
This was all done as Santos worked a full-time job as HR and payroll director for an IT firm. Lehman, she says, prepared the 30-year-old for how to take a schedule with enough tasks for three people and get them completed expertly by one. "If I got through college with the demands that were on me, I can do anything," she said. "Lehman required stamina, juggling assignments and dealing with different personalities of professors and students. That helped me when I entered the corporate world and it definitely helps now in the entrepreneur life."
Santos is now preparing to sign a lease for The Lit Bar. And while the lifelong book lover is excited to give the Bronx a space devoted to literature and hanging out over wine, she sees the Lit Bar's mission as more.
"It sends a clear and sad message to the Bronx—and particularly the children of the Bronx—that the politicians and corporations and influences in the borough didn't feel it was important enough to have a physical literary presence in our borough. That symbolizes a greater theme of disinvestment in the Bronx—in our food, school system, and other things," she said. "But the Bronx thrives. I can serve as an inspiration to other entrepreneurs to stay and not tie our success to how far we can get from the borough. That's the future of the Bronx."