Lehman's Masters in Educational Leadership Ranked as One of the Finest in the Nation
Monday, September 25, 2017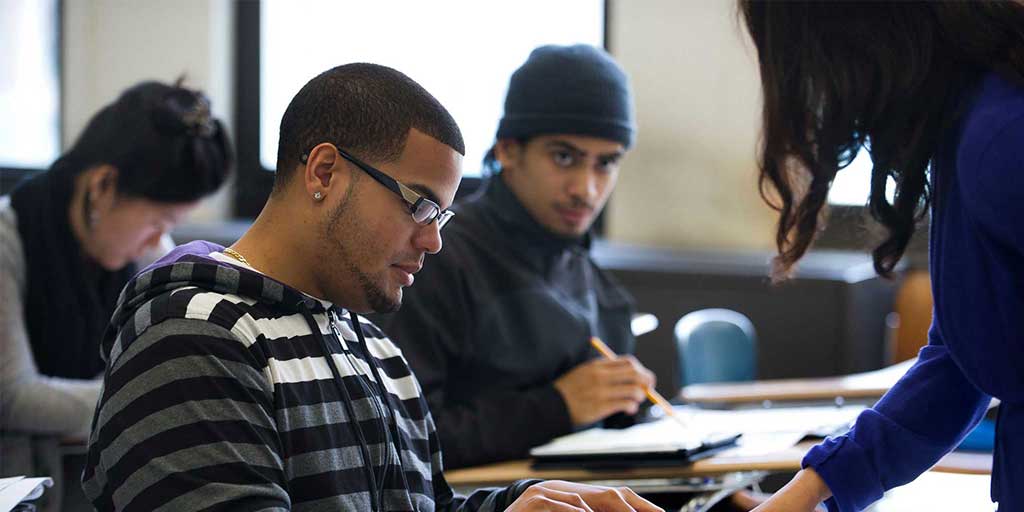 Lehman College's Masters in Educational Leadership (EDL) program has been ranked as the 16th best program in the country by the online academic ratings organization TopMastersineducation.com.
Top Masters ranked the 20 best educational leadership programs in 2017 out of hundreds of programs around the country. The schools were rated based on criteria such as institution reputation, endowment per student, student-to-faculty ratio, tuition, and mid-career salary. Lehman's program trains educational leaders for jobs as school superintendents, principals, assistant principals, and directors.
Professor Janet DeSimone, the chair of the Department of Counseling, Leadership, Literacy and Special Education, attributes the program's success to the quality of the students, their dedication to the two-year program, and to the part-time faculty that support DeSimone and Rosa Rivera-McCutchen, the program's only two full-time faculty members.
"We try to foster a positive, collaborative open climate," said DeSimone. "Students enter as a cohort together, and they go through the two years together. We get very close with them and they get close with each other. Our team mentality extends to the School of Education and Lehman staff and administrators."
All EDL students are required to work in a school system before entering the program and, DeSimone said, the program is quite "rigorous" and "a step harder" than the typical graduate program. EDL began in 2007 and accepts between 20 and 30 students per class. Most of the students are full-time teachers, but there are also counselors, social workers, and psychologists who enroll.
Lehman EDL alumni serve as a networking pipeline for current students looking for jobs in education.
"We have formal contacts with our alumni because we want to find out where our alum are, and what they need still from us," said DeSimone. "And we have a lot of alum contacting us with job openings as they assume leadership positions. They're reaching out to us saying, 'I need an AP (Assistant Principal) or my principal needs an AP'. Who do you know?'"