Lehman College/CUNY Partners with NYU in the First Publicly Funded VR/AR Lab in the U.S.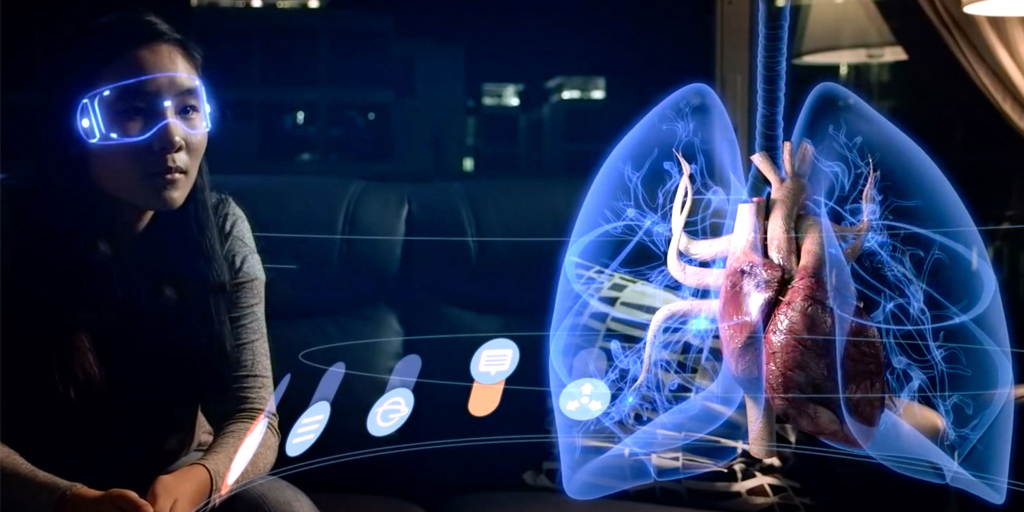 Lehman College/CUNY Partners with NYU in the First Publicly Funded VR/AR Lab in the U.S.
When the City of New York was considering how the region could be a center of excellence for virtual and augmented reality they turned to New York University's Tandon School of Engineering and asked them to partner with Lehman College.
The private university won a $6 million grant from New York City Economic Development Corporation (NYCEDC) and the Mayor's Office of Media and Entertainment (MOME) to develop and build the new lab for the city's emerging VR/AR sector as part of the de Blasio's Administration plan to create 100,000 good jobs. Lehman, which opened its own VR/AR Training Academy and Development Lab in a public-private partnership with EON Reality in May, will serve as a workforce development center in the Bronx.
"Creating a virtual reality hub here in New York City will expand education and career opportunities in the high-tech sector for residents, and Lehman College is proud to have been chosen to participate the workforce development component of this initiative," said President José Luis Cruz of Lehman College. "The College's Virtual and Augmented Reality Training Academy is introducing students now to a fast-paced world filled with innovation and entrepreneurship. By fully establishing an avenue from the classroom and lab to the workplace, it is easy to see the potential for success and economic growth, here in the Bronx and across the city."
NYU will develop a new lab in the Brooklyn Navy Yard and by partnering with Lehman's College's VR/AR Training Academy and Development Lab in the Bronx, will connect New Yorkers with VR/AR jobs. The Brooklyn lab is expected to open in late 2017.
"VR/AR is one of the most exciting new technologies out there and is a rapidly growing sector with significant opportunities for innovation," said Council Member James Vacca, chair of the New York City Council Committee on Technology, who represents District 13 in the Bronx. "The creation of the VR/AR lab in Brooklyn and the establishment of a workforce development center in the Bronx will ensure New York City is at the forefront of this quickly expanding field, and that a diverse range of local companies and residents have the resources they need to succeed. I'm really excited to see what kinds of new technologies come from this forward thinking investment."
According to a 2016 report by Citigroup, the VR/AR sector has seen nearly $3 billion in investments nationally over the past two years. The report also projects that the global VR/AR market could grow to $2.16 trillion by 2035 as different industries and applications make use of the technology.
New York City is uniquely positioned to become a leader in VR/AR due to its diverse talent pool and strong anchor industries with opportunities for crosspollination. A 2016 Goldman Sachs report identified six New York City anchor industries—healthcare, education, real estate, retail, live entertainment and video entertainment—as being among the most impacted by VR/AR.
For more information regarding the Lehman VR/AR Academy and Lab, please see http://www.lehman.edu/vr.
About Lehman College:
CUNY's only senior college in the Bronx, Lehman College enrolls over 12,000 students and offers more than 90 undergraduate and graduate degree programs. Lehman is home to 12 CUNY doctoral programs (most in conjunction with the CUNY Graduate Center) and has a long-standing collaboration with the New York Botanical Garden. Lehman is a Hispanic-Serving Institution where students speak 91 languages, 40 percent hold two passports, and all have a global outlook. In recent years students have won Fulbrights, Soros Fellowships, and fellowships from the National Science Foundation and the Organization of American States.
In 2015 Washington Monthly selected Lehman as the No. 3 "Best Bang for the Buck" college in the Northeast. Its tree-lined, 37-acre campus once housed the United Nations Security Council, where in 1946, diplomats drafted the Universal Declaration of Human Rights. In recent years, Lehman has added a number of new buildings to its historic campus, including Science Hall, a $70 million, state-of-the-art research and teaching facility, and a $16 million all-digital Multimedia Center.