Lehman College President Appointed to National Higher Education Policy Board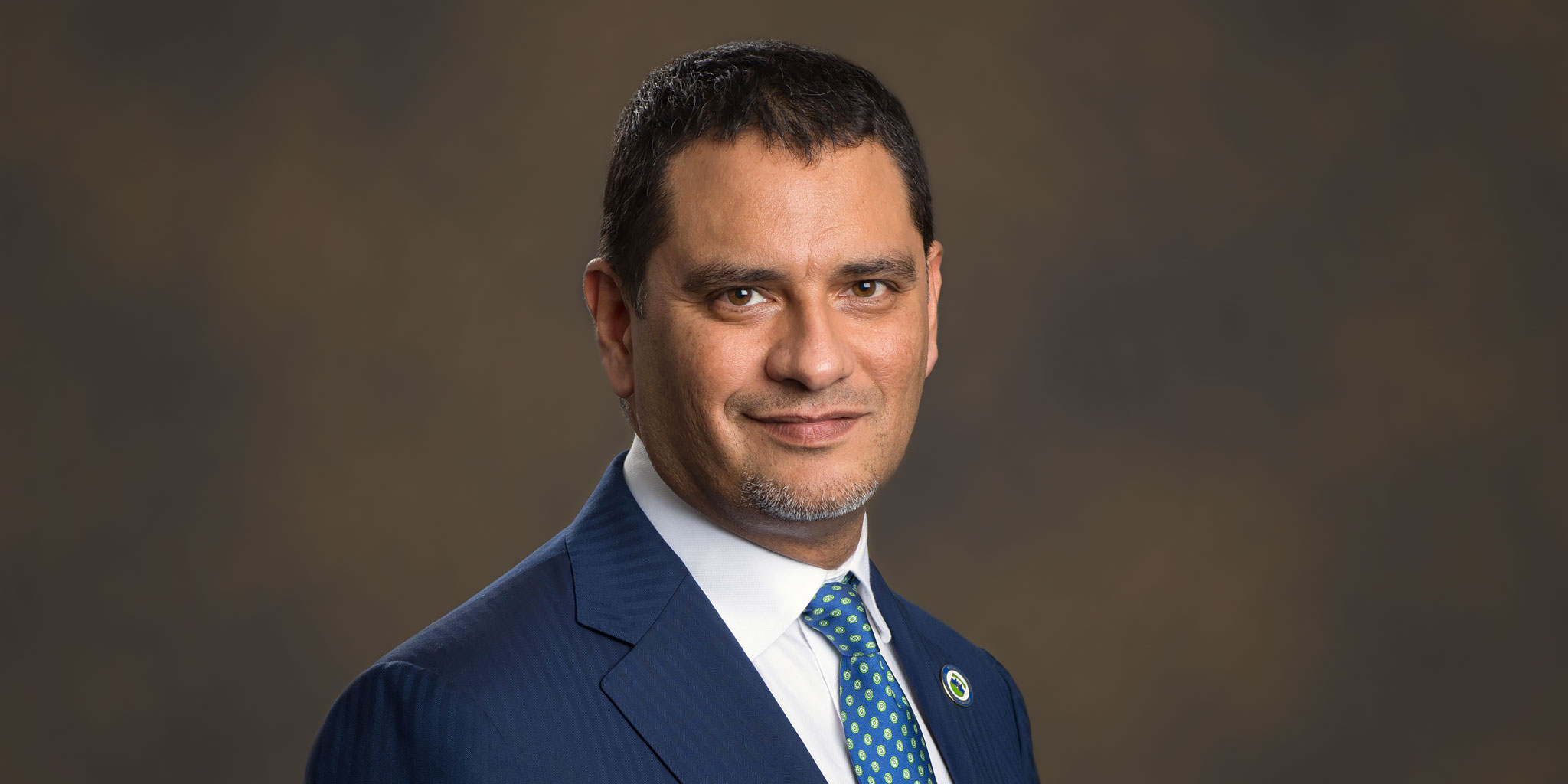 Lehman College President Appointed to National Higher Education Policy Board
Lehman College President José Luis Cruz was appointed to the board of directors of the Institute for Higher Education Policy, a nonprofit organization that seeks to expand access to college.
"President Cruz's talent and unique perspective will strengthen IHEP's understanding of today's most pressing policy challenges," said IHEP President Michelle Asha Cooper, Ph.D. "The entire IHEP team looks forward to working with President Cruz, who is deeply committed to our mission of increasing access and success for all students in postsecondary education."
"I am honored to be appointed to the IHEP board," President Cruz said. "IHEP is a fierce advocate for the thousands of young people who historically have been shut out from college and the promise of economic mobility."
President Cruz, the third president of Lehman, began his tenure in August 2016. He recently announced a bold plan called 90x30 for the college to double to 90,000 the number of degrees and high-quality certificates the College will award by the year 2030.
Previously, President Cruz served as provost of California State University, Fullerton. He is a former vice president of higher education policy and practice at The Education Trust in Washington, D.C. and a former vice president of student affairs for the University of Puerto Rico system. He also serves of the board of directors of The Education Trust.
The IHEP board of directors manages fiduciary responsibilities and establishes policies that further the organization's growing research, advocacy and program portfolio.
About the Institute for Higher Education Policy
The Institute for Higher Education Policy is an independent, nonprofit organization that is dedicated to increasing access and success in postsecondary education around the world. Established in 1993, the Washington, D.C.-based organization uses unique research and innovative programs to inform key decision makers who shape public policy and support economic and social development. IHEP's web site, www.ihep.org, features an expansive collection of higher education information available free of charge and provides access to some of the most respected professionals in the fields of public policy and research.