Book Drive to Help Schoolchildren in Barbuda
Friday, November 24, 2017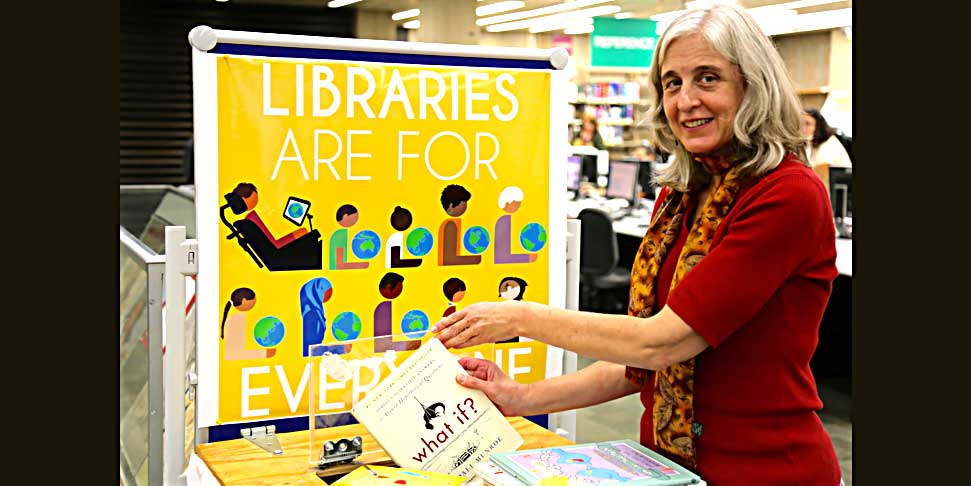 Book Drive to Help Schoolchildren in Barbuda
Martha Lerski, Lehman College Business Librarian
Until recently, the Caribbean island of Barbuda was best known to most Americans as a tourist destination. But ever since Hurricane Irma devastated the small island-nation on September 5, Barbuda has been in the news. As a result of Irma, most of Barbuda's 1,800 residents are now living on nearby Antigua, its sister island.
However, one Lehmanite is trying to make a difference. Martha Lerski, the College's business librarian, launched a book drive last month, so that the island's schoolchildren can have reading material. "[School materials] were ruined by water damage, or literally torn apart by wind," said Lerski, who is researching how communities like Barbuda preserve their culture when climate change and catastrophic storms like Irma threaten their island and way of life.
The drive, housed in the Leonard Lief Library, is a collaborative effort between the Office of Community Engagement, the Library and the Imagine Early Learning Center. In the past month, approximately a thousand books have been donated, and collections will continue until October 31st. "There's a variety [of topics] for different age and reading levels, and they're all in very good condition," said Lerski, adding that the books collected will go directly to Barbuda schools.
However, their efforts aren't just about replacing books, so much as building a sense of solidarity with hurricane victims and Lehman students. "It shows the students [here at Lehman] that they're a part of a global community," said Lerski, "and it shows the people there that someone cares."
For more information, or to donate a book, please visit the Leonard Lief Library.