A Change of Course Leads to New Career Path for Lehman Alumnus By Mairin Cahill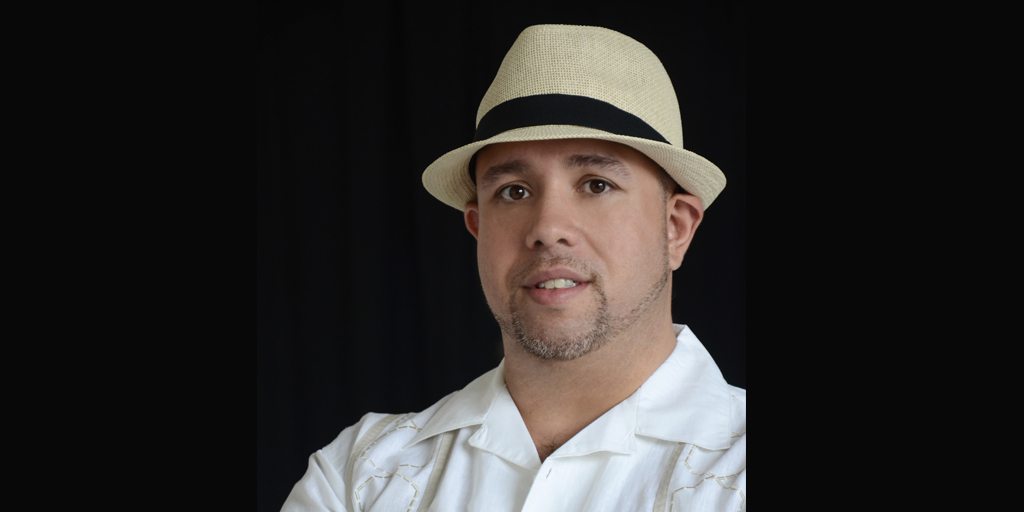 A Change of Course Leads to New Career Path for Lehman Alumnus
Lehman alumnus Jose Roldan is an acclaimed writer and actor who has performed in New York and internationally. Roldan earned a degree at Lehman in psychology with a concentration in sociology, as well as a minor in theatre. But it was one theatre course in particular that set the stage for his career.
Roldan was in his final year at Lehman when he signed up for a new course called "Solo performance" taught by adjunct professor Dante Albertie, director of Lehman Stages. "This course was only one-month-long so there wasn't enough time to fully develop his performance, but Jose continued creating it and performed it for the first time at Lehman the following fall," recalled Albertie. The solo performance would go on to become the critically acclaimed and award-winning show Forgive Me Father, For I Have Sinned.
The play is Roldan's coming out story. In the performance, Roldan tells his story of growing up in a Puerto Rican household in the South Bronx as he grapples with self-acceptance. On stage, he acts out confrontations with family members, shedding light on challenging relationships and how they influenced his path to embracing his sexuality.
"It was terrifying," said Roldan of the moments before he went on stage to perform his show for the first time. "I was coming out to everyone, not only my parents and wife at that time, but also the entire school." He says that this very public coming out had an affect on the campus LGBT community. "I was like the poster-child for the community," he explained. "I wish a club existed back then, I felt like I couldn't talk about my sexuality. I think that's changing now."
Albertie says that solo shows like Roldan's build an intimate experience between performer and audience. "There's something very special about the ancient art of storytelling, and in the case of Jose, he is able to gain the trust and attention of the audience from the very beginning; it is all about his personality and charisma," said Albertie.
Roldan has been performing the hit solo-show for 13 years, and it doesn't seem like he'll be able to stop anytime soon. "I always tell my crew that each show is probably going to be the last one...and then we get booked for another," he said, laughing.
Now as a working actor in New York with SAG-AFTRA, Roldan says he wants to transition to film and television, but not if it means taking certain stereotypical roles. "That's the reason I left LA," explained Roldan, "I hadn't come out as gay because I didn't want to be labeled as a gay actor. Still, I mostly got stereotypical minority or thug roles." This persisted for seven years until he decided to return to Lehman to work with Albertie and begin performing his show on the college-circuit.
Roldan favors a more active and inclusive conversation about LGBT rights, both on the campus and in the community. "I want to tackle the issue of acceptance. There needs to be a lot more written about the issue. We need to talk to parents, go deeper into other issues of acceptance, and talk about the Latino gay experience."
Roldan says that Lehman Stages helped him cultivate his brand, get past inner demons, and be an honest performer. He adds that the camaraderie between classmates and professors remained long after graduation. "We feel like family, and it makes me proud to be a part of it," he said.
This month, Roldan is acting in a performance written and directed by another Lehman College alumnus, Juan Ramirez Jr. Director and playwright Ramirez is producing the show, Honor Among Thieves. Roldan says he is enjoying rehearsing for the show on campus, saying "I have a warm spot for Lehman, I spent nine years here, so it feels like home."
Roldan is graduating this spring with a Master's Degree in English and creative writing from Southern New Hampshire University, a degree program he's been juggling with his busy acting career.