Department of Health Sciences Expands to Train Next Generation of Healthcare Professionals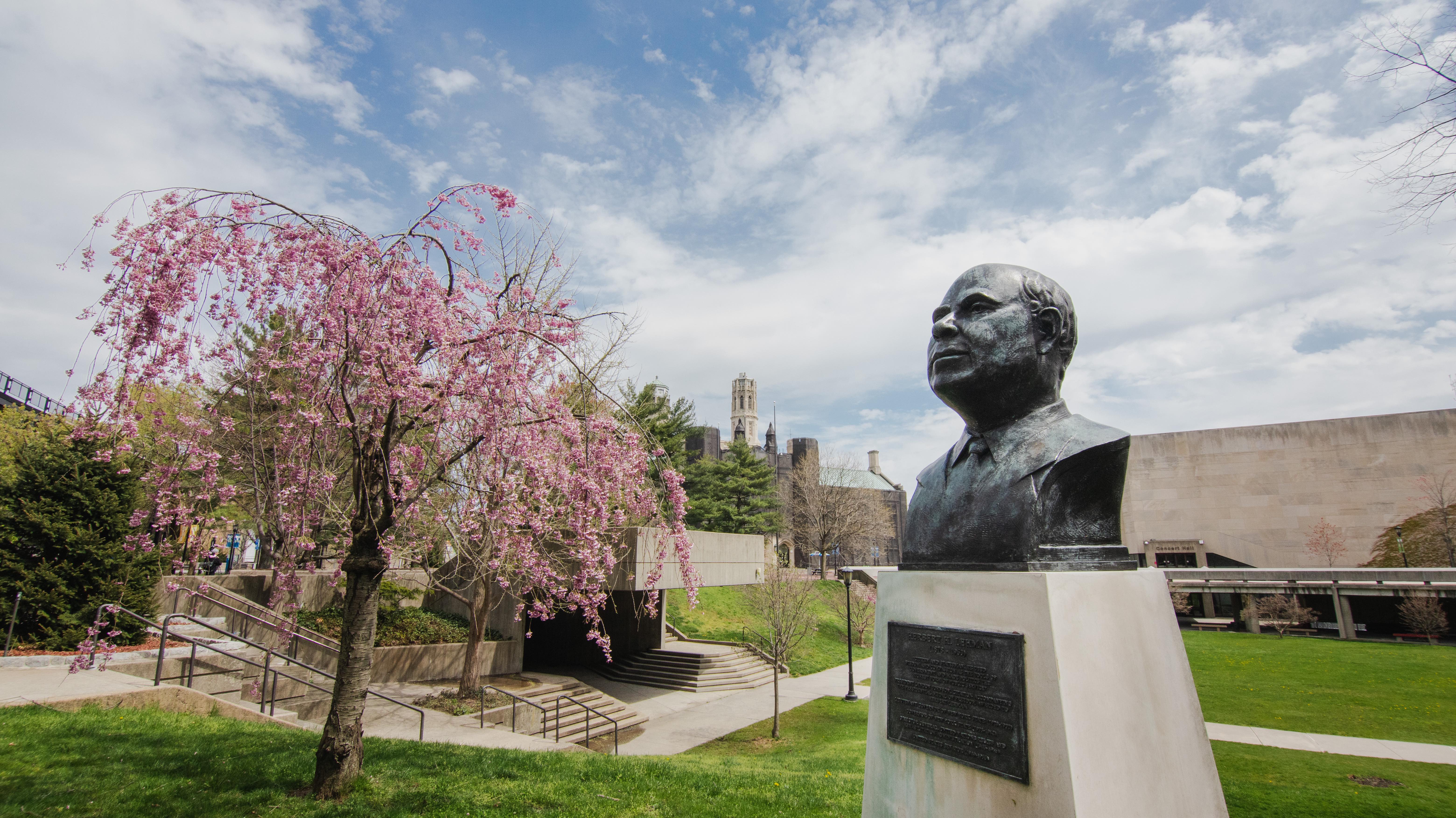 Lehman College's School of Health Sciences, Human Services, and Nursing will soon expand to house three new departments: Exercise Sciences and Recreation; Health Promotion and Nutrition Sciences; and Health Equity, Administration, and Technology. The expansion was approved by the CUNY Board of Trustees on May 16, and will be effective July 1, 2022.
With the Bronx being both a high-need region and home to a thriving healthcare industry, the expansion will increase Lehman's capacity to produce qualified graduates, support faculty research, and create versatile program offerings in response to industry developments and new technologies.
Dean of Health Sciences, Human Services, and Nursing Elgloria Harrison, a scholar-practitioner with a background in interdisciplinary health sciences and health services administration, will oversee the process.
"I am so pleased that the Board of Trustees have approved the creation of the Department of Exercise Science and Recreation, Department of Health Promotion and Nutrition Sciences, and the Department of Health Equity, Administration and Technology," said Harrison. "These three new academic units will chart our future in educating future graduates in exercise sciences, recreational education, foods and nutrition, health education, and health equity and disparities."
Harrison noted that the new departments will position the School to expand enrollment and support a key element of Lehman's strategic plan, the 90x30 challenge.
Replacing the current Department of Health Sciences, which, historically, has housed a broad range of health-related disciplines and majors, the new academic units are a timely response to the evolving needs of students, the healthcare industry's changing landscape, and the region's growing demand for healthcare professionals.
Existing programs in the Department of Health Sciences will be divided among the three new units. "The new model aligns programs that are complementary with one another and will thus allow us to focus on the strengths of each individual department, as well as more effectively manage the needs of the faculty and our students," said Gul Tiryaki Sonmez, chair of the Health Sciences Department.
Health Promotion and Nutrition Sciences will offer programs in both Dietetics, Foods, and Nutrition and Health Education and Promotion (DNHP). The Department of Exercise Science and Recreation (EXR) will be home to faculty and programs in the field of exercise science and recreation education, and Lehman's Bachelor of Science programs in public health and health services administration will be based in the new Department of Health Equity, Administration, and Technology (HEAT).
Early planning is underway for two new Bachelor of Science programs in sports administration and sports psychology, and a doctoral program in Exercise Science is also under consideration.
In addition, the department will be partnering with the CUNY School of Public Health on a dual-degree program for Lehman health services administration majors who wish to pursue a master's degree in public health.
With the CUNY Institute for Health Equity already based at Lehman, the creation of HEAT is a logical step for the College, which has decades of experience in community-based health services and research. The department is expected to expand its add a graduate program in health services administration, along with two additional undergraduate majors centered on public health: public health informatics and health policy and social justice.
"I am excited that Lehman is creating a new department focused on health equity," said Maria-Isabel Roldós-Prosser, director of the Institute, which is housed in the School of Health Sciences, Human Services, and Nursing. "Residents of the Bronx bear a disproportionate burden of health disparities, and the programs and research housed in HEAT will contribute to improving the conditions in the broader community."
As free-standing departments, DNHP, EXR, and HEAT will have greater hiring capacity to accommodate increased enrollment, and the freedom to develop additional programs and concentrations to broaden HS2N's offerings. And, more academic resources will be directed to areas like data science, which is transforming modern health care delivery, research, and administration.
"Restructuring the Department of Health Sciences into three distinct units will not only diversify and transform Lehman's academic programs in health sciences and health services administration, but it will also foster faculty development, collaboration, and research across disciplines, said Peter O. Nwosu, provost and senior vice president for Academic Affairs and Student Success. "Most importantly, it will further position Lehman as a leader in and a major pipeline for preparing minority talent in fields that are critical to regional needs in a fast-growing range of allied health professions."