Zoom Inspires New Genre of Performance Art at Lehman
Wednesday, November 18, 2020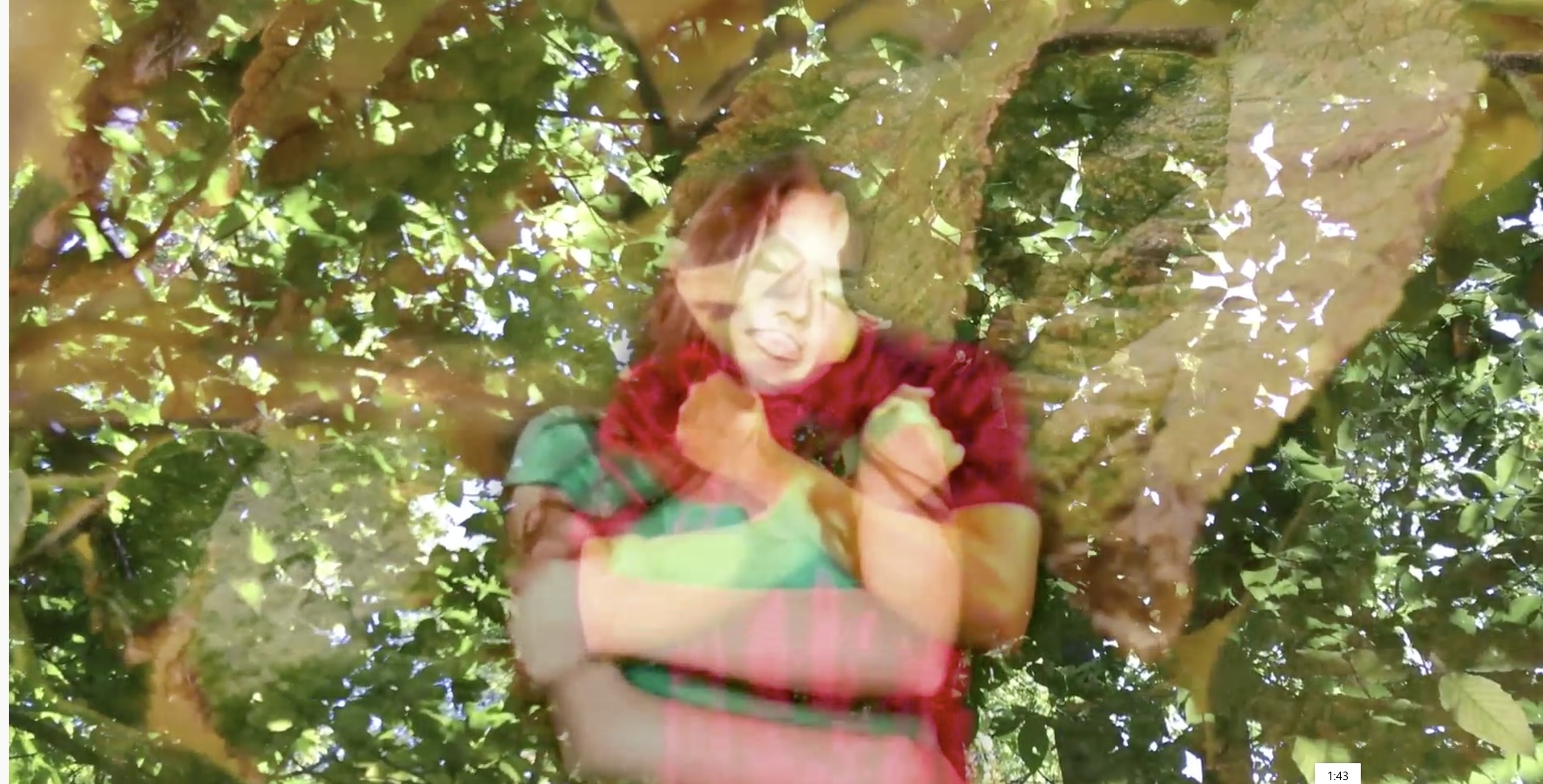 At a time when remote learning has severely constrained opportunities for students in theater and performing arts programs, Lehman College is demonstrating that necessity is indeed the mother of invention. In "Kenopsia," a new multimedia dance production, students and faculty have harnessed digital technology to create what could be a new performance genre—on Zoom.

"We've been working really hard to make it a theatrical experience," said Associate Professor Amy Larimer, head of Lehman's dance program, who conceived of and directed the piece.

Although it utilizes Zoom as a platform for performance, Kenopsia hardly resembles a typical remote office meeting.

"[It] was a big concern that I had…how to make students interact with each other," Larimer said. "There was one scene that we shot live, socially distanced and with masks and a piece of fabric between the performers. [But] that's the only time we were in a room together."

All other footage was shot in small studios built in the cast's apartments, then layered with sound, texture, and background imagery. Some portions were digitally manipulated so that students appear to be performing simultaneously in the same space.

"I'm hoping that students can see this and recognize that we're using this time to innovate… we're really going to try to make art in a different way," said Larimer.

The title of the piece reflects the impact that the COVID pandemic has had on public life: Kenopsia means "the eerie, forlorn atmosphere of a place that's usually bustling with people but is now abandoned and quiet." A neologism, Larimer took it from John Koenig's web-based work, "The Dictionary of Obscure Sorrows."

Most students and faculty at Lehman have been working remotely since mid-March of 2020. It has been an isolating experience. Yet even in a field like dance, which usually requires physical presence, they have found a way to teach, learn, and perform that breaks new ground.

"When our scenic designer told her colleagues at other institutions about the production and the technology, they were amazed and wanted her to explain what our process was and how we were doing it," said Larimer. "I think it is unique in terms of what's happening at other universities right now."

Kenopsia was written by Larimer and a cast of ten dance students, but was produced with the help of a small army, including technical consultants, faculty in Lehman's multimedia performance program, and a total of 30 students from three different courses.

Performances of Kenopsia will take place on Friday, Nov. 20 and Saturday, Nov. 21 at 7 p.m.

Visit amylarimer15.wixsite.com/kenopsia for more information and to attend, and follow the production on Instagram at @notkenopsia.