Lehman College Blood Drive on July 25 and 26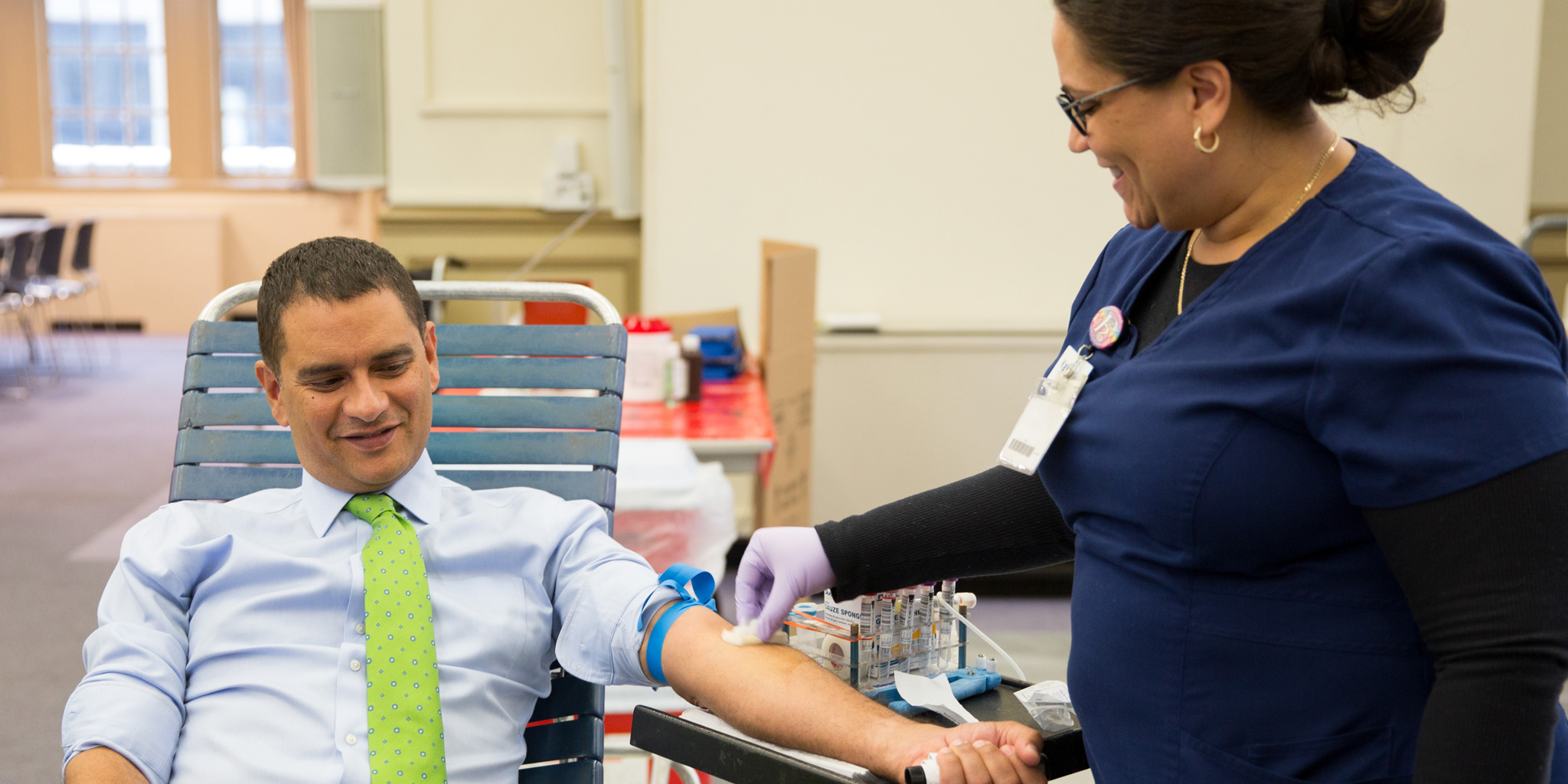 Lehman College Blood Drive on July 25 and 26
Looking to make a positive difference in somebody's life in about an hour? How about rolling up your sleeves and giving "the gift of life"?
Well, here's your chance: Lehman College, in collaboration with the New York Blood Center, will be holding its Summer Blood Drive on Wednesday, July 25 and Thursday, July 26 from noon to 6 p.m. in the East Dining Room of the Music Building.
Lehman community members donating at the Summer Blood Drive will receive a $5 Dunkin' Donuts gift card.
Lehman College hosts four blood drives annually, which corresponds with the strict 56-day waiting period between donations. It takes between 45 minutes and hour to take the pint of blood from a donor, which includes registration and refreshments when finished. (Depending on his or her body size, people average nine to 12 pints of blood in total.) Potential donors first fill out a questionnaire regarding personal health, lifestyle, and recent travel experiences before a short diagnostic screening assesses blood count, blood type, blood pressure and pulse. The actual donation takes about 10 minutes.
There is a constant need for blood donations throughout the year, but the summer months typically stress the community blood supply, as numbers of new donors decrease drastically and regular donors hold off on giving "the gift of life" amid vacation plans and schedule changes. Also, college students are counted among the top donating demographic groups in the country, and their donations drop off when they are away from campus during the summer months.