New Lehman Seminar Series Aims to Inspire the Next Generation of Plant Scientists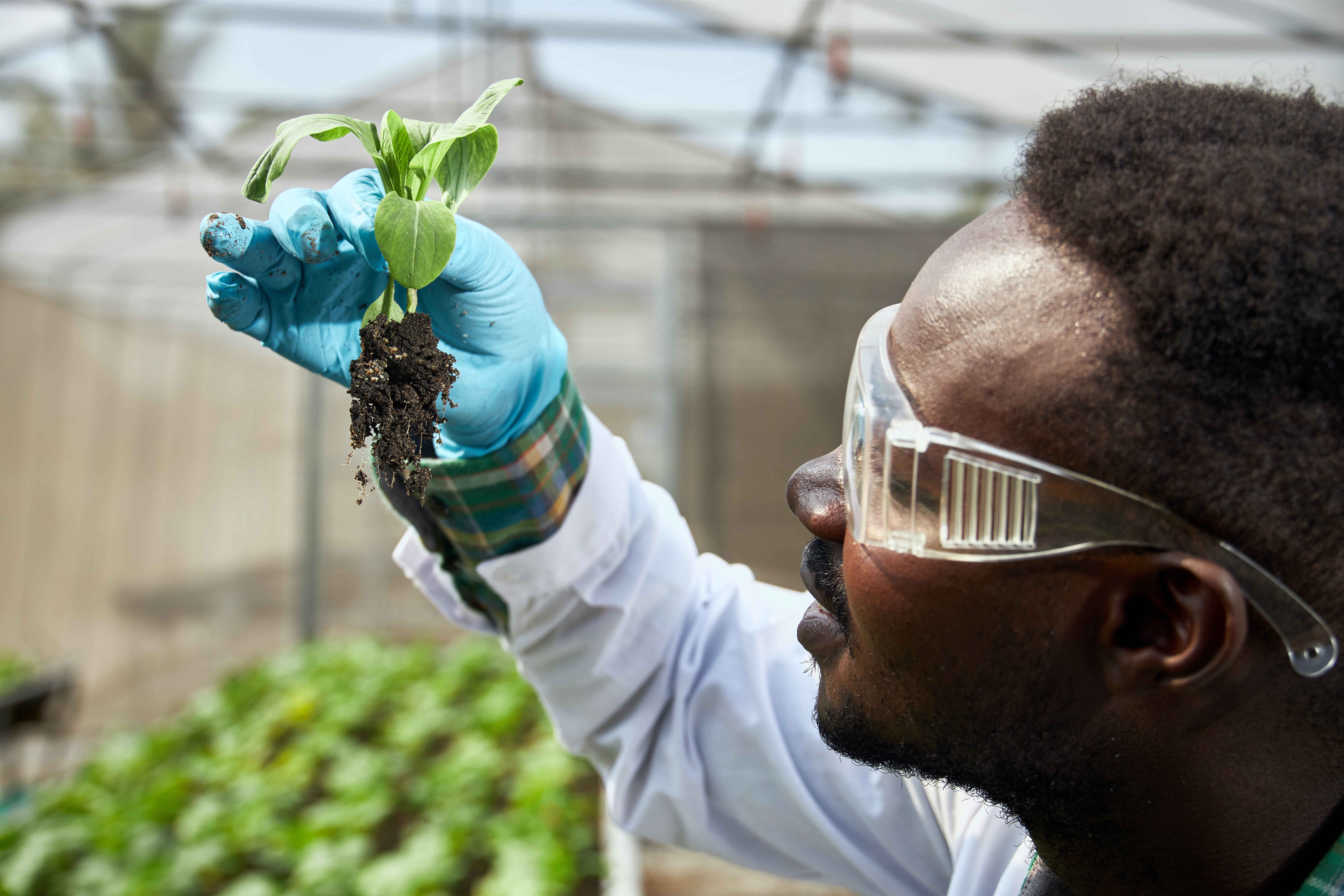 Plant scientists play a key role in tackling the world's most urgent crises, from global warming to food shortages. Now, thanks to a new initiative by Lehman College—in partnership with its Bronx neighbor and longtime collaborator, the New York Botanical Garden (NYBG)—students will gain a deeper understanding of just how important the field is.

The Future of Plant Sciences Seminar Series, which launches on April 6, will explore innovative research by plant scientists from around the world and educate New York City students about career opportunities in biochemistry, ecology, and conservation. Organizers hope it will inspire a diverse range of students at all levels to explore the field further.
The series will also highlight a long-standing joint initiative between CUNY's Graduate School and University Center and the NYBG that's anchored at Lehman College: a 53-year old Ph.D. program in biology with a specialization in plant sciences.
Though the program, which includes 40 doctoral faculty from both CUNY and the NYBG, is one of the most comprehensive plant sciences programs in the area, its faculty and students have been looking for ways to better promote it, according to Eleanore Wurtzel, Ph.D., a biology professor who's taught in the Plant Sciences program since 1987. The program's doctoral students have taken a lead role in organizing the seminars.
Besides April 6, a speaker will also present on May 4; additional seminar dates will be announced this fall. Among other things, the student organizers said that they hope attendees will see themselves in the invited scientists.
"We're bringing in a broad spectrum of speakers with different points of view," said Simon Verlynde, an international doctoral student from France. "Researcher does not equal the 'old white dude' stereotype. That is not reality. People from all walks of life do science."

Student organizers said the series will be a regular monthly event and that they plan use it as a launching pad for an annual symposium and an internship and networking program.

Verlynde said they would begin to heavily emphasize networking at their events this semester, encouraging students to stay in close contact with the speakers and seek out career advice.

The April 6 seminar, entitled "The Power of Colors in Understanding Plant Gene Regulation," takes place at 10 a.m. on Zoom and will be led by Erich Grotewold, Ph.D., chair of the Department of Biochemistry and Molecular Biology at Michigan State University. His research, which focuses on plant systems biology, taps into areas such as plant gene expression and plant gene regulatory networks.

He'll be followed on May 4 by Tim Whitfeld, a botanist and the collections manager of the Bell Museum Herbarium at the University of Minnesota. Whitfeld is an expert in mobilizing plant collections to document biodiversity, investigate environmental change, and discover new species. Registration details for the event are forthcoming.
For more on the CUNY Plant Sciences Subprogram, check the CUNY Graduate Center's online guide. For more info about the Future of Plant Sciences Seminar, contact Eleanore Wurtzel or Simon Verlynde.